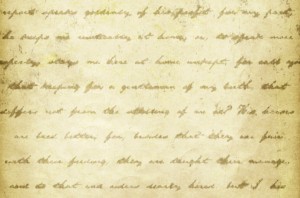 With our home based in Lytham St.Annes and bases in Leek (Staffordshire) and West Yorkshire, we offer searches at:
– Staffordshire Record Office & William Salt Library (Stafford)
– Derbyshire Record Office (Matlock)
– Lichfield (for wills, marriage bonds and other ecclesiatical records)
– Lancashire Record Office (Preston)
– West Yorkshire Archive Service
We can cover other areas by arrangement- please contact us for details.
The most commonly used records are parish registers, Bishops' transcripts (copies of the registers sent to the Bishop) wills and marriage bonds, but when researching a family history there is often additional information available from other documents. These include apprenticeship indentures, trade directories, land records and even prison records.
We can carry out searches of online records such as census returns, saving you the cost of subscriptions, and with our expertise and experience in 'problem solving' we may be able to find that census entry which has so far eluded you.
We can search parish registers for the London area, West Yorkshire, Lancashire, Staffordshire, Derbyshire and other areas using the Ancestry and Findmypast websites.
We can provide transcriptions and translations or summaries of documents written in Old English and Latin, or simply if the writing is difficult to read.